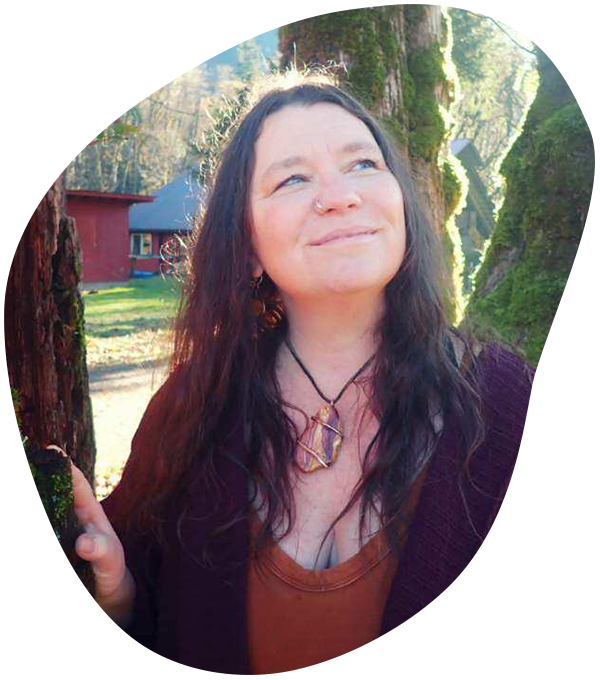 My mission is to positively affect reproductive and parenting outcomes in our community through education and advocacy.
Since 1998, I have been supporting families as a certified Full-Spectrum doula. Originally from Florence, Oregon, I serve families across Lane County – Eugene, Springfield, Deadwood, Mapleton, Swisshome, Walton, Veneta, and neighboring coastal cities including Coos Bay, Reedsport, and Yachats.
I regularly support births at Our Community Birth Center, Oregon Birth and Wellness, McKenzie Willammette, Bay Area Hospital in Coos Bay, and Home births to meet you where you are.
I accept Oregon Health Plan (OHP).
I am happy to nourish all families regardless of their gender, sexuality, skin color, family culture or caregiver dynamics.
Telehealth
I am currently offering families support via telehealth for visits and birth support in an effort to reduce possible exposure to illness for you and your newborn. I want you to feel safe and comfortable as we work together.
Milk Magic Educators
Milk Magic is a curriculum that provides parents with information about the science of breast/chest feeding, discusses common challenges of feeding, strategies for these challenges, and where to access support.
TESTIMONIALS
I have worked with Jen Nelson for 3 years in my capacity as an obstetrical provider at PeaceHarbor.

​She offers wonderful physical and emotional support for our patients both antenatally and intrapartum. She is encouraging, positive, evidence-based and a wonderful advocate for her patients.

With the data strong that those women who have doula support will have a more positive birth experience and less likelihood of cesarean section, I am in full support of doulas, and particularly of Jen Nelson!
Jen remained completely unbiased when answering my questions, and provided me with well-researched, evidence-based information so that I could make informed decisions in the delivery room.

On the night of my birth Jen met us at the hospital and stayed hours after the birth of my daughter, even guiding us through our first attempts at breastfeeding.

Throughout my birthing process, Jen was my rock. Her words were kind, supportive and effective: she made me feel strong and capable of achieving the non-medicated birth I had dreamed of.
When my wife told me about having a doula I was kind of confused; I didn't think we needed one.

When I first met Jen, I was silent and stand-offish, but she was very welcoming and kind. Jen was understanding of my feelings and tried her best to involve me in everything.

As time went by I liked what I was seeing with the way she helped my wife feel more comfortable and helped me understand certain things I was confused about. From that point on I started to trust what she was saying and she started to make me feel more comfortable as well.
What struck me most about Jen was that she was listening to me, wanting to know what made me most comfortable, what my hopes and fears and expectations were for my journey through pregnancy into childbirth.

She accompanied me to one of my last doctors appointments, and taught me that is was possible to make my own choices in the birthing room to do with me and my child.

To this day we consider her as part of our family, we no longer live in the area but we keep in contact sharing pictures of our little ones lives.
Jen's soft, nurturing personality shined through when my husband and I met with her. She just felt like one of the family. When going over my birth plan she made me feel empowered to have the birth I imagined, not the birth others imagined for me.

The morning my water broke, I no longer had the weight of a thousand unknowns on my shoulders. I felt educated and powerful. I stayed in contact with Jen, taking her advice along the way, until it was time to meet at the hospital. Jen's advice and teachings guided me as I brought my son into the world.
Feel free to send me any questions you may have. I am happy to answer them.